Find out what is really going on under your skin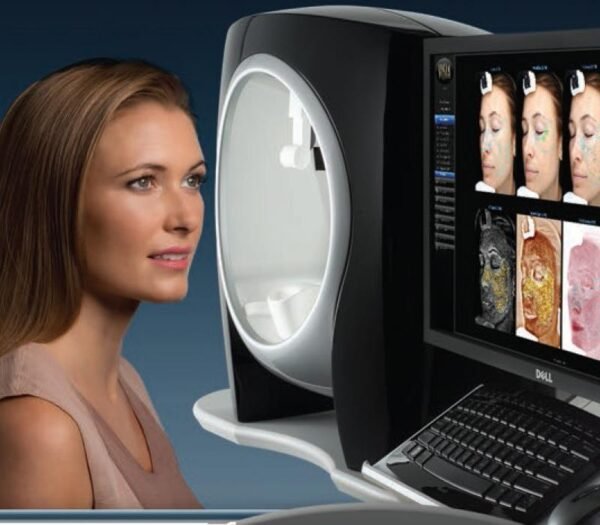 For many years it has been pure guess work in selecting the ultimate skin care regime. When we are young we have an even, luminous skin tone. As we age, our skin gets thinner, duller and skin tone becomes uneven or blotchy, making us look older. Force of gravity ultimately takes its toll, and features begin to sag and lose elasticity. Wrinkles develop and the skin loses the ability to hold moisture. We all want to improve our skin, and now fortunately today's state of the art technology fulfills this ambition providing the necessary ammunition in the battle against time and the aging process. Our highly trained aesthetic therapists are dedicated to help you manage your journey to a flawless, youthful appearance. They will advise and help you select a highly individualized and personalized skin care regime with home-care products to complement your in-clinic program.
The Ultimate Skin Evaluation
The groundbreaking VISIA Complexion Analysis System utilizes multi-spectral imaging and analysis, to capture and measure key visual information for six areas affecting complexion health and appearance. The surface texture of your skin, including features such as wrinkles, pores and acne scars, can be seen in near microscopic detail. Visia's proprietary RBX and UV florescent technologies provides the most reliable visualization of conditions such as rosacea, spider veins, melasma and acne, as well as assessing sun damage and porphyrins.
The different aspects of the skin are quantified against the worlds largest skin feature database, and can be used to evaluate progress after treatment. Simulations can also be made to show your skin older or younger by up to 7 years.
Once we understand your skin's condition and how it has been damaged over the years, there are anti-aging treatments and products that can be recommended to rejuvenate your skin and bring back a youthful appearance, visibly reducing your skin age.
You will be given a customized report containing your photographic images with the relevant scores, treatment plan and products that will help to correct the skin concerns that have become bothersome to you.