Prescription

Aesthetic

and

Wellness

Spa
Welcome to Prescription Aesthetic and Wellness spa, "where beauty meets wellness in perfect harmony". Since our establishment in 2007, we have been dedicated to providing exceptional medical spa services and weight loss management solutions to our valued clients. Our team of experienced professionals combines the latest advancements in aesthetic treatments with a warm and inviting atmosphere, ensuring an unparalleled experience for each individual who walks through our doors.
Whether you're looking to enhance your natural  beauty, rejuvenate your sexual wellness or achieve your weight loss goals, our comprehensive range of services is designed to cater to your unique needs. With our state-of-the-art facilities and personalized approach, we aim to empower you on your journey to a healthier, happier self. Join us at Prescription Aesthetic and Wellness spa and discover the transformative benefits that await you.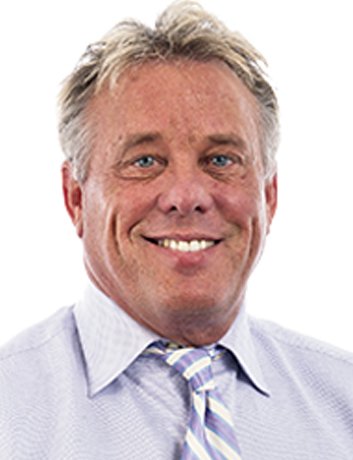 Dr Greg Flippo has been practicing in the Birmingham area for 32 years. Born in Birmingham, Alabama, he attended the University of Alabama graduating with a B.S. with honors in 1978. He then attended the University of Alabama School of medicine at Birmingham graduating with a medical degree in 1982. Dr. Flippo preformed his residency in Internal Medicine at Carraway Methodist Medical Center from 1982-1985.
He served as Chief Resident in 1986. The same year he became board certified in internal medicine. Since completing his training, he has maintained busy private and hospital practices in the Birmingham area. Dr. Flippo remains actively involved in medical research and in the development of new drug therapies. His 10 years of experience with cosmetic applications of Fillers and relaxing agents such as Dysport(R) have now been expanded by an intense interest in the functional and cosmetic applications of Platelet-Rich Plasma.
As a member of the American Cosmetic Cellular Medicine Association, he is also delighted to offer the Priapus Shot®. In addition, He is a certified Gainswave™ and Femiwave™ provider offering help for Ed and Male enhancement and Female wellness.
Dr

Beatrice

Chaicharncheep

MD
Dr. Beatrice Chaicharncheep attended the University of Alabama at Birmingham graduating magna cum laude with a B.S. in Biology in 1999.
She earned a medical degree in 2003 from the University of Alabama School of Medicine. In 2008 Dr Chaicharncheep completed general surgery residency at Carraway Methodist Medical Center and then joined a general surgery private practice in Annistion.
In 2010 she relocated back to Birmingham to focus on providing advanced wound care with Advanced wound care centers. She also consults on advanced wound care with several area nursing homes. She joined our staff in 2013 to head up our Neograft Hair Replacement Surguries and join our facial aesthetics team.
As a member of the American Cosmetic Cellular Medicine Association since 2015, Dr. Chai is delighted to offer the Vampire Facelift(R), the Priapus Shot(R), the O-Shot(R), and the Vampire Facial®. Dr Chaicharncheep interests include a love for aesthetics, fitness, nutrition, travel and spending time with her family.
We are #1 in Alabama
Our Neograft staff have performed over 3000 successful hair replacement cases.
Specialize in Neograft hair replacement
Our Hair replacement surgeons exclusively perform Neograft over all other primitive methods.
Quality of Patient Care...
From the day of surgery patients always have an open line of communication for any questions. Free follow up visits for 1 year.
Neograft

Hair

Replacement
It has been our goal to provide a one of a kind facility that offers patients friendly high quality service.
Call today for a free consultation.